你十几岁时的什么经历仍然让你心跳加速(一)
正文翻译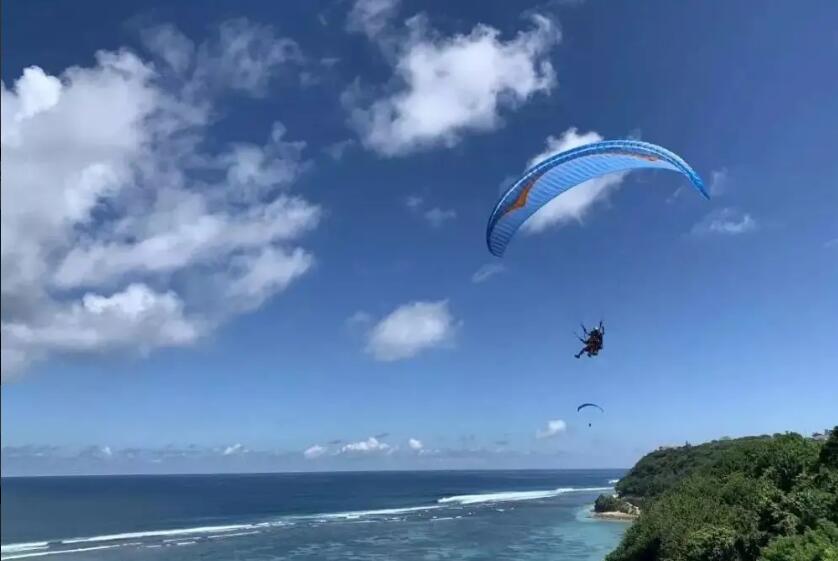 What experience from your teenage years still makes your heart race?
你十几岁时的什么经历仍然让你心跳加速
评论翻译
Sruthi reddy
Rewinding to 2009 when I was in 9th standard.
In high school, I used to take math tuition (special classes after school) because I sucked at it.
My daily routine was to go back home after school by 4:15 PM freshen up and go to the tuition by 5:00 PM.
I had a lady bird cycle (which is pretty much non existent now) and I used to go everywhere on it.
So my tuition sir was a bit of an ass who concentrated more on unimportant things like dress code , what children do before and after tuition hrs, who they hangout with rather than teaching students the actual subject.
But still most of the students enrolled at his tuition center because some of his ex-students got in to IIT's and other top colleges( the truth is he only taught them until 10th still claimed the students victory and hardwork as his own).
I still wonder why I ever joined his tuition. ( Maybe because back then there was no khan academy even if it was there I had no internet :p and also maybe the herd mentality)

回到2009年,当时我是第9年级。
在高中,因为我学得很差,我曾经接受数学补习(放学后的特殊课程)。
我的日常生活是下午4点15分放学回家梳洗一番,下午5点去上补习课。
我有一辆女士自行车(现在几乎不存在了),我经常骑着它到处跑。
所以我的补习老师有点混蛋,他更关注不重要的事情,比如着装规范,孩子们在补习课前后的行为,他们和谁一起出去玩,而不是教学生实际课程。
但大多数学生还是在他的补习中心成为会员,因为那之前的一些学生考上了印度理工学院和其他顶尖大学(事实上,他只教他们到10年级,仍然声称学生们的胜利和努力是其自身的功劳)。
我仍然想知道我为什么要参加他的补习课。(可能是因为当时没有可汗学院,即使那里有,我也没有互联网,也可能是从众心理)
原创翻译:龙腾网 http://www.ltaaa.cn 转载请注明出处


Anyway,so he made it a point that every girl must come to his tution .
He makes all the girls leave the tuition center first.
Then, he sends one of his chamchas (assistant) in 10 mins to check if all the girls left and are no where near the tuition center .
If any girl was found wandering the assistant would inform the tuition sir and he would call the girl's parents and make a scene out of it saying that your child maybe having a boyfriend blah blah even if the girl was innocent.
So all of us would rush back home as fast as we could.
The tuition ends at 7:00 PM.
One day the tuition was over. In the dark I took some time (5–6 mins). *Bad luck* to find the cycle key in my bag I only had 5 mins to cover a distance of like 1 km at least.
So I started cycling faster, and the cycle chain was broken. * more bad luck*
I still had to cover around 500 Mts and I was left with another 5 mins.
So I lifted the back part of my cycles and pushed it on its front wheel while walking.*because patience is the key*
In this process my chappal broke and I still walked bare foot. *don't give up is my motto*

不管怎样,所以他明确指出,每个女孩都必须听他的课。
他让所有女孩先离开补习中心。
然后,他在10分钟内派出一名助手,检查所有女孩是否都离开了,是否在补习中心附近。
如果发现有女孩在闲逛,助教会通知补习老师,他会打电话给女孩的父母,然后发脾气,说你的孩子可能有男朋友了等等—即使女孩是无辜的。
所以我们所有人都会尽快赶回家。
下午7点结束上课。
一天补习结束了。在黑暗中,我花了一些时间(5-6分钟)*不幸的是,在我的包里找到自行车钥匙,我只有5分钟的时间至少跑大约1公里的距离。
于是我开始骑自行车,自行车链条断了。*更坏的运气*
剩下5分钟,我仍然要跑500米左右。
所以我抬起自行车的后部,边走边推着它的前轮*因为耐心是关键*
在这个过程中,我的印度的皮制凉鞋底断了,我仍然赤脚行走*不要放弃是我的座右铭*
Meanwhile, I had to pass a street with a lot of street dogs which were fighting over something. They decided to attack me so even though I was just passing by calmly.
That moment I threw my cycle and bag and ran for my life on barefoot.
Even then I got bitten by those street dogs. *rotten fate*.
I somehow reached home.I was all in tears and my legs were bleeding from the dog bites and I had scratches all over my hands.
My parents immediately took me to the hospital and I had to take 5 painful injections for those dog bites.
While I was in the hospital, tuition sir calls my dad and told him that I was wandering near the tuition center and that he should be more alx about me and find out what is up with me. *Seriously man all this for nothing?!*.
But my dad told him what condition I was in and gave it back to him properly and asked him to invest his time on coming up with innovative ways to teach students
And I never went back to that tuition…
Even to this day I get scared when I see dogs ,I don't like them and I cannot stand or sit around one even if it's the most trained and the sweetest dog on this planet *I am sorry and no offense to all dog lovers reading this *.
Also, I cannot tolerate teachers who waste their precious time and resources on stupid things which don't contribute to the betterment of a student.

与此同时,我不得不经过一条街道,街上有很多流浪狗,它们在为什么东西而打架。即使我只是平静地路过,它们也决定攻击我。
那一刻,我扔下自行车和书包,赤足逃命。
即使在那时,我还是被那些流浪狗咬了*糟糕的命运*。
我不知怎么回到了家。我泪流满面,腿被狗咬得流血不止,手上到处都是抓痕。
我的父母立即带我去了医院,我不得不为被狗咬伤而打了5针。
当我在医院的时候,补习先生打电话给我爸爸,告诉他我在补习中心附近徘徊,他应该对我提高警惕,看看我怎么了。
但我父亲告诉他我的情况,并回击了他,并要求他将时间投入到创新的教学方法上。
我再也没有回过补习课。
直到今天,当我看到狗的时候,我都会感到害怕,我不喜欢它们,即使它是这个星球上最训练有素、最可爱的狗,我也不能站着或坐在它身边。
此外,我不能容忍老师把宝贵的时间和资源浪费在愚蠢的事情上,而这些事情对学生的进步毫无帮助。
Timothy Emmanuel Lim
I was in my late teenage years at the time, so it wasn't too long ago.
Back then, I was a very devout Catholic boy who'd help out in Christian camp retreats as a facilitator or musician.
I was [probably still am] a very awkward guy who'd drop his guts and gusto around very pretty girls.
But we're not talking about just any ordinary girl (to me at least.).
I'd been crushing on her for years. Even till' this day, I still reserve a soft spot for her.
Let's call her X for anonymity.
I'd known X for quite sometime now, in fact, how she and I grew closer as friends at the time because we were also part of the same clique, until an untimely disbanding came into play.
(She and I never really grew apart from that. Thank god.)
So X and I didn't really have much over the holidays, so we decided to facilitate a camp together. It was actually a camp about sexuality and the faith. The kids we taught were 'of that age'.
(If you're assuming something, please hold it. That wasn't my intention at all.)
During this camp, we held sessions and talks from adults about how the Christian faith could be implemented into dating and marriage.
During one of these sessions, X was sitting just in front of me.
So one of the guest speakers narrated a short story; about a man in India who supposedly watched a girl he wanted to marry and naturally — he prayed to God for guidance.

那时候我已经是大十几岁了,所以那是不久以前的事。
那时,我是一个非常虔诚的天主教男孩,会在基督教休养处帮忙做助理员或音乐家。
我(可能现在仍然是)一个非常笨拙的家伙,他会对非常漂亮的女孩失去勇气和兴趣。
但我们谈论的不仅仅是普通女孩(至少对我来说)。
多年来我一直对她暗恋。即使直到今天,我仍然对她情有独钟。
我们叫她X做匿名处理吧。
事实上,我认识X已经有一段时间了,当时她和我是如何成为朋友的呢,因为因为我们也属于同一个小集团,直到一次不合时宜的解散。
(她和我从没有真正分开过。谢天谢地。)
所以我和X在假期里并没有太多的时间,所以我们决定一起促成一个营地。这实际上是一个关于性和信仰的营地。我们教的孩子都是"那个年龄"的。
(如果你在假设什么,请保持沉默。这根本不是我的本意。)
在这个夏令营中,我们举行了一些会议,并与成年人讨论如何将基督教信仰融入约会和婚姻。
在其中一次会议上,X就坐在我面前。
于是,一位嘉宾讲述了一个小故事;关于印度的一个男人,他看着一个他想娶的女孩,他自然地向上帝祈祷,寻求指引。
So this man in India was supposedly told by God that he could marry the woman of his dreams. The man always asked, "Is it the right time to make a move?" and God naturally responded, "No. The time is not now."
(Mind you, he had always crushed on her from afar, but barely spoke to her.)
Each day, he prayed to God and at long last, after 5 years, God finally gave him the answer, "It is time."
So the man went up to the woman of his dreams and proposed, "Will you marry me?"
She naturally responded;
And so naturally, the guy didn't get married with that girl.
While everybody had been listening in, X decided to turn around, look me in the eye and say;
"Will you marry me?"
And in that moment, I froze, looking something like this;
I acted just like a deer freezing in front of headlights.
Or more realistically, I looked like this;

因此,这位印度男子据说被上帝告知,他可以娶他梦想中的女人。男人总是问:"现在是行动的时候吗?"上帝自然地回答:"不,现在不是时候。"
(请注意,他总是从远远的暗恋她,但几乎没有和她说话。)
每天,他都向上帝祈祷,5年后,上帝终于给了他答案:"是时候了。"
于是,男人走到梦中的女人面前,向她求婚:"你愿意嫁给我吗?"
她自然地做出了回应;
所以很自然,那个男人没有和那个女孩结婚。
当所有人都在听的时候,X决定转过身来,看着我的眼睛说;
"你愿意娶我吗?"
在那一刻,我愣住了,看起来像这样;
我的行为就像一只鹿在前灯前冻僵了。
或者更现实地说,我看起来像这样;
原创翻译:龙腾网 http://www.ltaaa.cn 转载请注明出处


Mind; SHE ASKED YOU TO MARRY HER! WHAT DO I DO!?! WHAT DO I DO!?!
Another guy however, sitting behind me responded;
"Huh? Well uhhh, I don't know…"
And his friends lambasted him;
"She wasn't talking to you! Go home, ahahahhaahaha!!!"
Which distracted everyone from what had just unraveled.
To this day, reminiscing this scene in my head discombobulates me and probes a lot of questions;
"What probed her to say that? Why me?"
"Was it just coincidence? Did she just feel like 'testing' the contrary?"
"OMG DID SHE ACTUALLY LIKE ME???"
But I guess we'll never know.

头脑;她向你表白了!我该怎么办!?!我该怎么办!
然而,坐在我身后的另一个人回应道;
"嗯?嗯,嗯,我不知道……"
他的朋友们痛斥他;
"她没跟你说话!回家吧,哈哈哈哈!!!"
这分散了所有人对刚刚发生的事情的注意力。
直到今天,在我脑海中回忆这一幕让我感到困惑,并提出了许多问题:
"是什么让她这么说?为什么对我说?"
"这只是巧合吗?她只是想'测试'相反的情况吗?"
"她真的喜欢我吗???"
但我想我们永远不会知道了。
Ch. Lavanya
When I was a child I was afraid of ghosts. As I grew up I realized people are more scary.
I was in ninth class.
Our school was six km from home and we didn't have the luxury of going in car of or bike either.
We three siblings started at 7:15 in the morning and reached by 8:00 am.
Everything was fine in the morning.
But as soon as school hours were about to end my heart used to race at jet speed.
Reason…

我小时候很怕鬼。随着我长大,我意识到人更可怕。
我在九年级。
我们的学校离家有六公里,我们也没有奢侈到坐汽车或骑自行车上学。
我们三个兄弟姐妹早上7点15分出发,8点到达。
早上一切都很好。
但一到放学时间,我的心就开始以喷气式飞机的速度奔跑。
原因…
I had to travel the same six km back but sometimes with my classmate and sometimes alone as my sister and brother used to either go with their friends or my father used to pick them up.
That six km distance was the most dreaded.
A man in his twenties used to wait for girls in a corner.
And as soon as I reached there my heart beat almost stopped.
He used to run towards me and plead 'please come aside'.
I never understood that sentence but the way he used to follow always made me shiver.
I was like this everyday…
I used gather all my strength and walk as fast as possible looking back.
He used to follow to a certain distance and later vanish suddenly.
Because of his fear I don't how many ways I discovered to go home.
I'll never forget that road and that person's face!

我不得不走同样的6公里回去,但有时和我的同学一起,有时独自一人,因为我的姐姐和哥哥以前要么和他们的朋友一起去,要么是我父亲去接他们。
6公里的距离是最可怕的。
一个二十多岁的男人过去常常在角落里等女孩。
我一到那里,心跳几乎停止了。
他过去常常跑向我,恳求"请靠边站"。
我从来没听明白那句话,但他过去一直遵循的方式总是让我颤抖。
我每天都这样…
我曾经集中所有的力量,尽可能快步向前走。
他过去常常跟在后面一段距离,后来突然消失了。
由于对他的恐惧,我竟不知道我发现了多少条可以回家的路。
我永远不会忘记那条路和那个人的脸!
Ram Kumar G
I don't know how to ride a two-wheeler - motorcycle/scooter or mopeds. I learnt cycling though.
When I was around 18, I threw a tantrum with my parents to buy me a bike (motorcycle) for my commute to college (more due to peer pressure to look cool).
My dad, with lots of hesitation, taught me the basics of handling a bike - handlebar functions, changing gears, etc.
I rode well for about 200 metres or so I thought. I got a little more confident and went ahead further. I skidded badly and before I realized I fell off the bike and hurt my right big toe badly. Few guys hanging out in the street corner rushed to help and after asking my well being and address one guy rode the bike back to my house.
Upon careful inspection of the bike for any damages, I found a blxer (indicator) broken and a footrest bent. I dragged myself back to my house with a badly bleeding toe much to the shock of my parents.

我不知道如何骑两轮摩托车/小型摩托车或轻便摩托车。不过我学会了骑自行车。
在我18岁左右的时候,我和父母大发脾气,要其给我买一辆自行车(摩托车)上大学(更多的是因为同龄人的压力,让我看起来很酷)。
我的父亲带着诸多犹豫,教我骑摩托车的基本知识——车把功能、换挡等。
我骑得很好,大概有200米左右。我变得更有信心了,继续前进。我打滑得很厉害,在我意识到之前,我从摩托车上摔了下来,右大脚趾受了严重的伤。在街角闲逛的几个人冲过来帮忙,在询问了我的健康状况和地址后,一个人骑着摩托车回到了我家。
在仔细检查摩托车有无损坏后,我发现一个转向灯(指示灯)坏了,脚踏板弯曲了。我拖着脚趾严重出血的身体回到家里,这让我父母非常震惊。
Dad was upset and forbade me from further misadventure with his bike. Infact, he was against me riding bike and was all for driving car. With periodic news of college kids and youngsters involved in serious accidents in their two wheelers, my Dad was a staunch advocate of cars for me though he continued to ride his motorcycle for short errands.
That's my story of never learning to ride a two wheeler and given my experience I always shudder the prospect of riding a two wheeler.
I never owned one. But at 24, I bought an used car and ever since I have been driving around. My friends find it weird or surprised to know about me not knowing how to ride a two wheeler and wonder how I manage without one and worse how I run sundry errands in my car. Yes, my life's like that. Last 15 years, I'm driving everywhere.

爸爸很不高兴,禁止我骑摩托车以免再出意外。事实上,他反对我骑摩托车,却完全赞成开车。随着时不时冒出大学生和年轻人驾驶两轮车发生严重事故的新闻,我的父亲是我开汽车的坚定拥护—尽管他继续骑着摩托车跑短途。
这是我从未学会骑两轮摩托车的故事,根据我的经验,我总是对骑两轮摩托车感到不寒而栗。
我从未学会过。但在24岁时,我买了一辆二手车,从那以后我就一直开着车到处跑。我的朋友们对我不会骑两轮车感到奇怪或惊讶,不知道没有两轮摩托车我该怎么办,更不知道我怎么在车里做各种各样的事情。是的,我的生活就是这样。过去15年,我到哪都是开车。
For the past 10 years, I have been progressively owning different SUVs/MUVs and the current ride is a large SUV and I have driven in every gully, good roads, no roads, shopping errands, airport runs, malls, etc apart from daily office commute and occasional highway drives. To me it's a way of life which some people misconstrue as a pampered lifestyle. Can't help it though.
On the flip side, I don't know the joys of riding a motorcycle, though I've been a pilion rider many times. I don't know what it is like to ride a Royal Enfield or Yamaha Rx100 or the feeling of adrenaline pumping while riding a Harley Davidson or Benelli or KTM Duke motorcycles. I miss out being part of those riding clubs, brotherhood or biker merchandise and often pass the bikers during highway drives in my SUV. I have very patchy knowledge about bikes, super bikes and often shy away from holding serious conversations around them. But when it comes to cars (especially Indian) I can lecture for hours. Lol!

在过去的10年里,我逐渐拥有了不同的SUV/多用途车,目前乘坐的是一辆大型SUV,除了日常办公通勤和偶尔的高速公路驾驶外,我在每一个沟壑、良好的道路、没有道路的环境、购物、机场、商场等地方都开过车。对我来说,这种生活方式被一些人误解为一种奢侈的生活方式。不过我也没办法。
另一方面,我不知道骑摩托车的乐趣,尽管我已经骑过很多次了。我不知道骑皇家恩菲尔德(Royal Enfield)或雅马哈(Yamaha)Rx100是什么感觉,也不知道骑哈雷戴维森(Harley Davidson)或贝内利(Benelli)或KTM Duke摩托车时肾上腺素分泌的感觉。我错过成为那些骑行俱乐部的一员、错过了兄弟关系或错过了摩托车商品,在高速公路上驾驶我的SUV时,我经常从骑行者身边经过。我对摩托车、 竞速挑战的了解非常零零散碎,经常回避在他们身边进行严肃的谈话。但说到汽车(尤其是印度车),我可以讲上几个小时,哈哈!
The other problem with using my SUV is to planning for parking. I can't just like that go anywhere and park. Since parking space in a city like Bangalore is scarce, I plan which shop/mall to go, which areas to avoid. For e.g, I avoid going to Garuda mall as the multi level car park carriage way is narrow for my SUV, worse is Oasis Mall at Koramangala - These days I'm fed up of Bangalore traffic and it is undrivable. There is no difference between peak and non peak hours, weekdays and weekends.
Very few people know about my inability to ride two wheeler and upon hearing they find it surprising and sometimes look at me with disbelief as if I'm an alien (how do you manage short errands?).
Sometimes I used to think riding a bike is not a big deal and used to blame my immaturity at 18 to handle a bike. But when it comes to actually handling a bike, my heart races and the memories from my teenage flashes before me.

使用我的SUV的另一个问题是计划停车。我不能就这样去任何地方停车。由于班加罗尔这样的城市停车位稀缺,我要计划去哪家商店/购物中心,避开哪些区域。例如,我避免去Garuda购物中心,因为多层停车场的车道对于我的SUV来说很窄,更糟糕的是班加罗尔的Oasis购物中心。这些天我受够了班加罗尔的交通,在那无法驾驶:高峰期和非高峰期、工作日和周末没有区别。
很少有人知道我不会骑两轮摩托车,听到后,他们感到很惊讶,有时会难以置信地看着我,好像我是一个外星人(你是如何处理短时间的差事的)。
有时我认为骑摩托车没什么大不了的,过去常常责怪我在18岁时不成熟。但当谈到真正骑行摩托车时,我的心跳加速,十几岁时的记忆闪现在我眼前。
Nitish Singh
I was thirteen and it was my 8th grade final exam. We were seated in a classroom according to our roll numbers. It was the very first day of exams. The roll numbers were arranged in a way so that an eighth grade student was a bench partner of a ninth grade student.
I was excited to see who was sitting with me. And to my luck she sat on my bench beside me. She was one of the most beautiful girls in the school. She was in ninth grade but she was the crush of the entire eight grade.
Everybody gave me jealous looks as she was talking to me. I got a chance to clear my maths doubts that day.
The exam started. Everyone was busy doing the paper. She got up in the middle of the exam and went out of the classroom. She didn't return for half an hour. The exam invigilator, who was a female teacher, got suspicious and went to look for her.
A few minutes later, the invigilator came back and rushed towards the other room. She looked frightened and she was sweating. She gathered a few other teachers and took them to the girls' washroom.
The scene that the invigilator saw and showed to the others was horrifying. The girl was crying and lying in a corner of the washroom. Her shirt buttons were opened up and skirt was messy. She was frightened and not talking to anyone. She was then taken to the girl's common room and consoled by the teachers.

我十三岁,这是我八年级的期末考试。根据我们的学号,我们在教室里就座。这是考试的第一天。名册编号的排列方式是这样的,八年级的学生和九年级学生同坐一条板凳。
看到坐在我身边的人,我很兴奋。幸运的是,她坐在我旁边的长椅上。她是学校里最漂亮的女孩之一。她在九年级,但她是整个八年级的学生中的迷恋对象。
她和我说话时,每个人都嫉妒我。那天我得到弄懂了数学上的疑惑之处的机会。
考试开始了。每个人都在忙着写论文。她在考试中途站了起来,走出了教室。她有半小时没有回来。考试监考老师是一名女教师,她起了疑心,去寻找她。
几分钟后,监考老师回来,朝另一个房间冲去。她看起来很害怕,而且还在出汗。她召集了其他几位老师,把他们带到女生洗手间。
监考老师看到并向其他人展示的场景很恐怖。女孩哭着躺在洗手间的角落里。她的衬衫扣子被打开了,裙子凌乱不堪。她很害怕,没有和任何人说话。然后她被带到女孩的公共休息室,得到老师们的安慰。
As per the invigilator, two guys with face covered were seen running out of the washroom as soon as she entered. She tried to stop them but they escaped. They were not school students as they were not in uniform. And poor security at the gates allowed them to escape the premises sooner. The girl even couldn't recognise them as they had covered their faces. And she was not in any condition to describe what happened to her in the washroom.
It was the very first time that I had witnessed such a thing happening, and that too in the school. I was shocked. A FIR was filed by the parents of the girls but it was of no help as the two guys couldn't be caught. The girl had depression for a few months and skipped school. Her parents even questioned the school management for security reasons.
Nobody knows whether the girl was raped or not. But regardless, no place is safe for girls, be it school, a public place or even home. This incident happened 15 years back in a small town. How safe are urban schools today??
Thank you.

据监考老师说,她一进去,就看到两个蒙面的男生从洗手间跑出来。她试图阻止他们,但让他们逃跑了。他们不是学生,因为他们没有穿制服。门口的安保措施很无能,让他们能够更快地逃离现场。女孩甚至认不出他们,因为他们遮住了脸。她的身体状况也让她无法描述在洗手间发生的事。
这是我第一次目睹这样的事情发生,而且是在学校里。我很震惊,女孩的父母提交了一份实地情况报告,但这没有任何帮助,因为这两个男孩无法被抓住。这个女孩患了几个月的抑郁症,然后翘了课。她的父母甚至出于安全考虑对学校的管理提出了质疑。
没有人知道女孩是否被强奸。但不管怎样,对女孩来说没有一个地方是安全的,无论是学校、公共场所还是家庭。这件事发生在15年前的一个小镇上。如今城市学校的安全程度如何呢?
非常感谢。
Rodney Vessels
I will always remember the Girl in the Red Dress, Kathy Gardiner, whom I met in 7th Grade. To answer this question and to reexperience my encounter, I sought to find the closest representation of what Kathy looked like in 7th grade, in her red dress.
Kathy was also the first girl I ever called on the phone, to my recollection. I remember well the challenge of trying to talk to her on the phone, while my younger sister incessantly pestered me with the whispered words, "Kissy boy!"
After the phone call, which was a disaster in my mind, I never talked to Kathy again, until my senior year in high school. We never dated; but in 12th grade, she started to respect me for my talent as an actor in school plays. She even played on a girls softball team that I organized. We called the team "Vessels' Valiant Virgins!"

我将永远记得我在七年级时认识的那个穿红裙子的女孩凯西·嘉丁纳(Kathy Gardiner)。为了回答这个问题并重新体验我的遭遇,我试图找到与凯西七年级时穿着红色连衣裙的最接近的形象。
据我回忆,我记忆中第一个给女孩打电话就是打电话给凯西。我记得很清楚,尝试和她通电话是一种挑战,而我妹妹不停地用悄悄话纠缠我,"想要接吻的男孩!"
电话打通后,这在我心目中是一场灾难,我再也没有和凯西说话,直到高中四年级。我们从未约会;但在12年级时,她开始因我具备学校戏剧演员的天赋而尊重我。她甚至参加了我组织的女子垒球队。我们称该团队为"船上勇敢的处女!"
I lost track of Kathy after high school, until my 20th high school reunx. At the time, I was a corporate lawyer for a financial firm in Minneapolis and also did a weekly column for my local newspaper, the Stillwater Gazette.
Before the reunx, I wrote in my column about "The Girl in the Red Dress." Kathy saw the column and, at the reunx, she told me "that was hot!"
I hope to see Kathy one more time next month, at another high school reunx. I'll report on my experience meeting her again (if she is still alive and shows up).
My heart still races, when I think about her.

高中毕业后,我失去了凯西的踪迹,直到我的第20次高中同学会。当时,我是明尼阿波里斯市一家金融公司的公司律师,还为当地报纸《静公报》做每周专栏。
在重聚之前,我在专栏里写了一篇关于"红衣女孩"的文章。凯西看到了这篇专栏,在重聚时,她告诉我说"太辣了!"
我希望下个月在另一次高中同学会上再见到凯西一次。我将报告我与她再次见面的经历(如果她还活着并出现)。
当我想起她时,我仍会心跳加速。